If you're considering Liquidspro, think again. Despite promoting access to a range of markets, including forex, cryptocurrencies, shares, indices, metals, and energies, the broker lacks functional trading software.
Additionally, Liquidspro's claim of being able to take your trades to the next level and empower you to become a better trader is dubious, as they have no license from any financial authority and provide minimal contact information. Save yourself from potential financial loss, and read our Liquidspro review for more information.
Website – https://liquidspro.com/
Address – 3rd Floor London, 207 Regent Street, London, United Kingdom, W1B 3HH
Warning – Financial Conduct Authority (United Kingdom), Financial Services and Markets Authority (Belgium)
Regulation
Despite Liquidspro's claim of prioritizing good customer service, there is no contact information available on their website, not even an email address or phone number, which raises some red flags. Additionally, the website is initially in German, which suggests that the scam may be targeting German customers. However, upon reviewing the Terms and Conditions, we found that Liquidspro is governed by Bulgarian laws, adding to the confusion and uncertainty surrounding this company.
Liquidspro is not registered with the Financial Supervision Commission in Bulgaria and therefore lacks licensing. Additionally, the Belgian financial authority, FSMA, has issued a warning regarding fraudulent brokerages, including Liquidspro.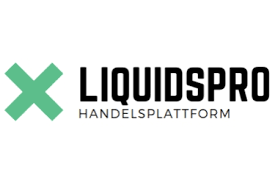 Trading Software
Liquidspro's TTS Platform is Non-Functional Although Liquidspro offers a web-based platform called TTS, our experience after registering an account showed that it did not provide any trading software. This renders opening an account with this broker useless since there is no way to trade.
Trading Conditions
If you're thinking about opening an account with Liquidspro, be aware that they require a minimum of $250 for a basic account. However, it's worth noting that anything under $10,000 is considered basic. While $250 may seem reasonable, we strongly advise against depositing any money with this broker due to its fraudulent reputation. Instead, consider searching for regulated brokers who charge under $100 and can serve you better.
Trading terms such as spreads and leverage are irrelevant without a functional trading platform. Although the broker boasts competitive spreads as low as 0 pips, they have not addressed the absence of a trading platform. Liquidspro claims to not charge a commission, but without the ability to trade, these claims are baseless.
Deposit and Withdrawal Method
Liquidspro has listed credit or debit card payments and bank transfers as acceptable forms of payment. However, when our team tried to deposit funds through the client area, we were unable to do so. As a result, we cannot confirm whether these payment methods are supported. The minimum withdrawal amount is $100, with no additional fees charged on bank withdrawals except for standard international banking fees.
Liquidspro charges an unspecified inactivity fee quickly. This fee applies after 30 days of not logging into your account or a month in which you hold less than three open positions of at least $100.
Conclusion
It's always frustrating to fall victim to a scam, especially when it comes to your hard-earned money. That's why it's important to be vigilant and do your research before investing. Unfortunately, even with due diligence, it's still possible to get scammed. If you've fallen for the Liquidspro trading scam, don't despair. Our fund recovery specialists are here to assist you in recovering your funds. We're here to support you and help you get your money back.
Get a free consultation now!
Also, visit our Facebook page
Trust
Enverra Capital!
as we have experience!