However, with unlicensed companies such as TrezoCapital, the process is not so straightforward. This particular broker requires individuals to jump through a few hoops before opening an account. For instance, a referral code must be entered.
Aside from lying about its address, which is typically done to evade accountability, this broker has a high leverage amount and entry cost that may not be suitable for most traders. Additionally, the range of markets is suspiciously limited, with only FX, crypto, and metals listed as tradeable assets.
For these reasons, we cannot recommend opening an account, even if you have the necessary code. To learn more about this broker, please check out our full TrezoCapital review.
Website – https://trezocapital.com/
Address – 25 Cabot Square, London E14 4QZ, United Kingdom
Warning – Not recommended by review website like Enverra Capital
Regulation
The broker alleges that it has its headquarters where it operates, but unlicensed firms cannot legally provide the services it claims to offer in the United Kingdom.
To operate legally, the firm must first obtain a license from the FCA. Otherwise, the broker is operating outside the law. Additionally, the firm cannot receive a license if it breaks the rules of the market watchdog.
It has been over two years since the UK completely banned crypto CFDs, yet TrezoCapital allegedly offers them. This is highly unlikely and suggests that the company may actually be operating from an offshore scam heaven.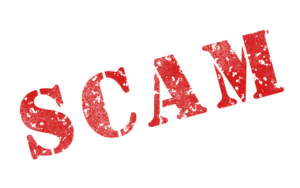 Trading Software
The lack of information about the broker's trading platform on their website is a cause for concern. It's unlikely that a competitive platform would be kept a secret. Additionally, even if unlicensed firms have access to an excellent platform like the industry-standard Metatrader 5, we still wouldn't advise trading with them.
Mobile Trading
Trezo Capital's mobile app complements its MarketsX platform, providing users with real-time market prices on their mobile devices. With the app's many trading tools and research resources, you'll have a consistent user experience across both platforms. Stay up-to-date on the latest information and make informed decisions with Trezo Capital's mobile app.
Trading Conditions
TrezoCapital's lack of transparency regarding their trading conditions is a major concern. Their website barely mentions any trading information, including spread details. Furthermore, the company's fee section reveals that they impose commissions on trades. It's not advisable to engage in trading with a broker that doesn't provide transparency regarding trading costs.
Deposit and Withdrawal Methods
It is unclear what deposit methods this brokerage firm offers, but it requires an entry cost of $250. In today's market, where most licensed firms offer micro accounts for as little as $10, this price is exorbitant. Such a high requirement is often a sign that the broker is more interested in securing your funds than in delivering quality services.
Conclusion
Trezocapital Claims to be a Legitimate Trading Entity, but it May be a Scam While Trezocapital insists that it is a legitimate company providing reliable trading services despite lacking full regulation, there are some concerns. Although the company is registered in the UK, we could not find any information about it in the Companies House of the UK, which is the country's registrar of companies. Unfortunately, this suggests that Trezocapital is not a registered company and may not be regulated by any governing bodies to provide investment services. Consequently, investors' funds are at risk and cannot be protected by any law. Be cautious as Trezocapital may be a scam.
Get a free consultation now!
Also, visit our Facebook page
Trust
Enverra Capital!
as we have experience!