According to its marketing, WiXi is a next-generation trading platform that provides the ideal setting for traders from all backgrounds to utilize cutting-edge tools and build portfolios that include commodities, fiat money, and cryptocurrencies. Although it might appear to be a cutting-edge Forex brokerage, WiXi is quite the opposite, and we'll clarify why in the WiXi review that follows.
Website – http://wixi.io/
Address – NA
Warning – Not recommended by review website like Enverra Capital
Is WiXi legit or a scam broker?
WiXi is NOT GOVERNED! It is reluctant to reveal its real identity, but specific provisions in its Terms and Conditions document make important information clear: WiXi is an offshore brokerage because it is subject to the laws of St. Vincent and the Grenadines. Since SVG is a tax haven jurisdiction and does not govern Forex brokers, WiXi is not subject to outside control when conducting business there.
Since WiXi is basically an unidentified company, you won't be able to recover your money if things get bad because you won't know who caused the harm.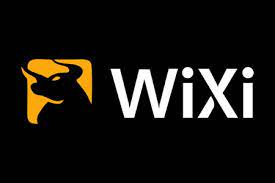 Trading Software
In reality, WiXi's next-generation trading tool is just a basic Webtrader, lagging far behind MetaTrader4 and MetaTrader5, the two market leaders. WiXi's Webtrader lacks these tools, is slow, and you essentially have no idea where the computers are located or whether they are secure. What we're trying to say is that there's no assurance that customers will be secure if the Webtrader crashes because of outages or other potential technical issues.
Trading Conditions
WiXi's looks promising on paper. There is a respectable selection of asset classes accessible for trading, including forex, commodities, indices, stocks, ETFs, and cryptocurrencies.
Trading costs appear to be low because the EUR/USD spread is only 0.2 pips, which equals $2 per traded lot compared to the industry average of $10 or less. (1 pip difference or below).
Leverage ranges from 1:100 to 1:600, which can be viewed as both a negative and a positive aspect of investing and increases the risk involved. Higher leverage ratios like 1:600 may be appealing to some clients because higher leverage entails greater risks but also greater potential for profit.
Deposit and Withdrawal Methods
500 Tether is the lowest deposit amount with WiXi, and only Bitcoins are accepted! Since 500 Tether is equivalent to 500 USD, the deposit amount is unquestionably higher than is required. Regulated brokers typically demand $100, but some will create accounts for as little as $5.
The fact that there is only one funding option—direct Bitcoin deposits—is the larger issue. That raises a warning because of two crucial factors. The first one is that common payment options like credit and debit cards are not accepted, which is always a red flag indicating that the agency may not be legitimate.
The greatest problem, however, is that if something goes wrong, there is no way to get your money back because Bitcoin direct transactions are final and non-refundable.
Conclusion
Deactivate your cards as soon as possible, and contact your bank to let them know what happened; they can give you crucial details and help you prevent further financial harm.
There isn't much you can do if you paid cryptocurrency, but if you used your credit or debit card, you could submit a chargeback. Fill out a complaint form on our website we will help you in the process of fund recovery.
Get a free consultation now!
Also, visit our Facebook page
Trust
Enverra Capital!
as we have experience!